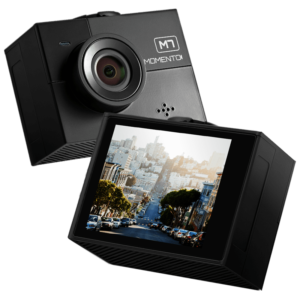 Dash Drive Cameras
Having a Dash Cam (Some call them Drive Cams) is more of a necessity these days.  They capture the the truth.  From capturing exciting, unexpected road incidents on camera to having evidence in a 'he said, she said' accident report, to being able to monitor a new driver.  A dash cam is not only a smart investment, it's a necessity, especially in St. Louis and the Belleville Area.
We've all seen the videos online, the ones where a car collision is caught on dash camera. It's exciting, scary, and entertaining. But most importantly, documented. Insurance fraud is at an all time high, and these handy cams become your best friend when you have someone claiming you're at fault when you're really not. Drive cams  also capture video from the rear, providing evidence from behind as well. It's like having a witness with you at all times.
Do you have a Business?
They are perfect for commercial fleets to make sure drivers are driving safely and performing routes as designed.  To keep efficiency of the business in the peak order. Most drive cams we offer have the ability to use GPS tracking to determine speed, location, and time stamps.
If you take a lot of scenic drives you can also use software available online to make time lapse videos that you can post on social media such as Facebook, Twitter, Instagram, Tiktok,  ect.
How they work is they have at least one forward facing camera that mounts to the windshield.  Most of our systems come with a rear facing camera as well as an option for a third camera.     The cameras connect directly to the DVR.  The digital video recorder is what records the video that the cameras see.  The video footage records on a removeable SD Card.   After the SD card has recorded its capacity the DVR then starts recording over the oldest data on the SD card. So the larger the SD card the larger the recording database. We also have systems that can upload the footage wirelessly to the Cloud.
Why Xclusive Autosound?
Drive cam systems at Xclusive Autosound:    Professionally installed.  All wiring hidden from view.  Hardwired to a power source.  Installed to match OEM, Original Equipment manufacturer wiring practices.
Theft?
Another lesser known feature of the dash cams are that they can record 24/7. While you're parked at work, at home, anywhere, the cams will continue recording and monitoring activity around your vehicle. Most cams are accompanied with apps for phone, screens on device, or computer desktop viewing.