St. Louis Area Car Audio Experts
Not all car audio systems are created equal.  What is the difference between good car audio and great car audio?  Let us show you.
Step one.  Great products are a great start to getting the sound you want, but no where near the total picture.  Here at Xclusive Autosound & Security we listen to our customer's needs and build each and every system custom tailored around their needs.  We are not an online store and never will be.  Picking brands that you have had in the past or what people have told you at some point in time was good stuff.  Is ruining your chance to experience what our customers do.  They experience as close to perfection as their budget will allow for.  Unfortunately companies change and so do their products and a lot of the time not for the better. We don't even sell every product each of our manufactures have available.  Why is that?  Because we know what each and every component is capable of and if it doesn't meet our expectations or our customers needs we won't sell it.  We also make every effort to educate our customers on the accessories that matter and make a difference to their total listening experience.  This knowledge or mentality isn't available anywhere, but here at Xclusive Autosound.
Step two is the installation.  We could sell you the best stuff money can buy and it will not come even close to sounding like what it could if it isn't installed properly.  We don't cut corners.  Every vehicle we touch has the best workmanship and attention to detail available.
Step three is the setup and tuning of the equipment.  Here at Xclusive Autosound we are the best and car audio is in our blood.  We have ears built for just this task and know exactly how to calibrate each and every single piece of car audio equipment in your vehicle to make everything sound perfectly in sync with each other with as little sound coloration as possible.  This ensures you, the end user, a system that sounds as close to the actual recording as possible.
---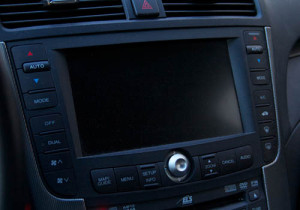 Factory Radios
Have a factory radio you like but you don't like the sound output?  We have the knowledge and experience to make sure we can squeeze every ounce of sound quality out of your existing source unit with out replacing the unit.
---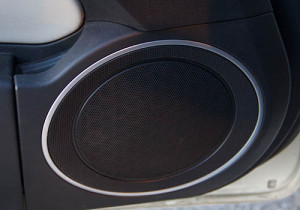 Speaker Replacement
We have all the tools, knowledge and equipment to make every speaker installation look and function better than there factory counterpart.  We specialize in making every installation look as if it were part of you car when it rolled off the assembly line.  To make this happen we have a full fabrication shop to make all the needed adapters and trim rings needed.  To insure you will never need to use our lifetime installation warranty.
---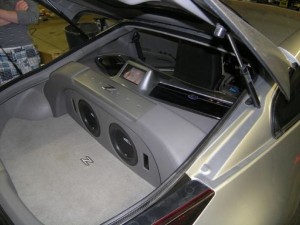 Custom Installation
You want a little flash with your install?  We have you covered.  We possess every skill and technique to make any dream a reality.  In fact we strive to make the reality better than the dream.  Our attention to detail is unmatched anywhere.  What you cannot see looks just as good as what you can.
---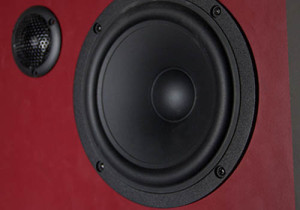 Component Speakers
As you probably already know Component speakers offer the absolute best sound.  This is why we will almost always recommend a component speaker over a coaxial.   We stock several different component speakers and would love the chance to show you the differences and characteristics between the different sets.
---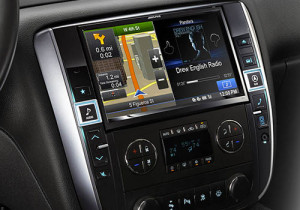 Dash Fabrication
Want a radio or tablet custom installed into a dash where you have been told it will not fit?  Come talk to us today.  We like the impossible and we do not turn it away.  Yes, sometime we are limited by physics but we always seem to be able to find a solution as good if not better than what was orginally suggested.