St. Louis Car Audio/Radio Repair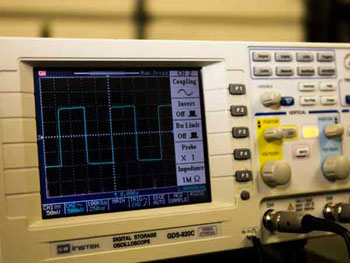 Do you have a broken radio, but you don't want to replace it?  We have repair options for you. We are one of the few shops that not only offer radio repair in the St Louis, MO area, but we do the majority of the work in-house.   Do you have a disc stuck in your 6 disc changer?  Does your display not light up?  Does your radio not do anything?  Not a problem!  Any problem you have, we can help you.   We have been repairing factory OEM units for over 15 years.   We specialize in all car makes and models including: Acura, Audi, Buick, BMW, Cadillac, Chevrolet, Chrysler, Dodge, Ford, GMC, Honda, Hummer, Hyundai, Infiniti, Jaguar, Jeep, Kia, Land Rover, Lexus, Lincoln, Mazda, Mercedes Benz, Mercury, Mini, Mitsubishi, Nissan, Pontiac, Porsche, Scion, Subaru, Toyota, Volkswagen, and Volvo.
Generally if we don't already know what is causing your issue.  The way most radio repairs happen, is first, we make you an appointment. We generally charge $75 to remove the radio and diagnosis your radio's ailments.  Then we give you some options.  Lastly, you pick the option that best fits your needs.  Most repairs take anywhere from 1 hour to 2 weeks depending on what parts are needed and if they are in stock or not.
Give us a call at 618.222.2234 or send us an email today and we will help you get the ball rolling on getting your car radio back in perfect working order.