St. Louis Sirius XM Radios & Installation
Our expert car audio installers can install a Sirius XM radio in your car, truck or van. Our shop is located in Belleville, IL just minutes away from downtown St. Louis, MO. We are known for installations that take no shortcuts.
Listen to Everything, Everywhere
Welcome to commercial-free music from every genre, live play-by-play sports, the biggest news and talk, and the hottest entertainment at your fingertips, 24/7. Welcome to an All Access package that lets you listen to all of it everywhere — in your car, at home or the office on your computer, or on your smartphone and tablet.
Welcome to the World of Sirius XM.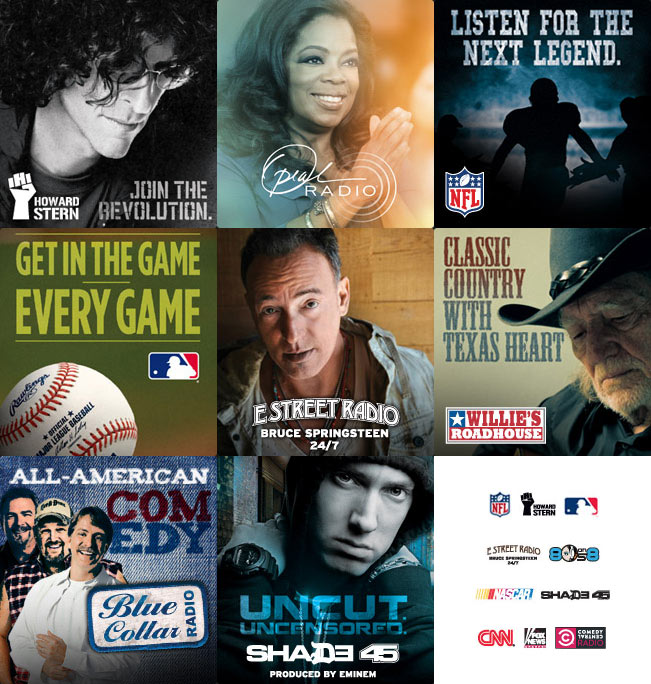 175+ Channels Available with Sirius XM All Access package:
72 Commercial-Free Music
15 News & Issues
11+ Sports Talk/Play-by-Play
9 Traffic & Weather
22 Talk & Entertainment
18 Latin
9 Comedy
14 & more
Listen in your car, on your computer, or on your smartphone and tablet with our app.
It's Wherever You Go
3,717,792 square miles of seamless coast to coast coverage. 200 miles off shore and your radio will still work, by contrast, terrestrial radio reception range is generally limited to about 50–100 miles.