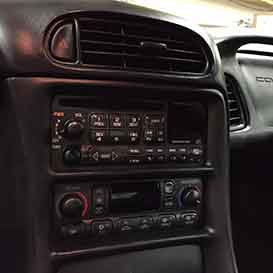 Absolutely! Custom car audio installs are what we're known for, and we do them better than any of our competitors.
We are committed to taking the time to make sure every job we do is done well and will last the lifetime of the vehicle. During every installation, we weld the cutout areas with appropriate plastic – HDPE, PPE, or ABS. We then fill the area with molten plastic and use just enough filler to cover up pin holes and imperfections in the molded plastic. Unlike our competitors, we never use superglue or Bondo on plastic. That's because we know that temperature changes make fiberglass-based fillers, like Bondo, crack off of the plastic every single time. With 18 years of installation experience, we know what works, and we get the job done right the first time.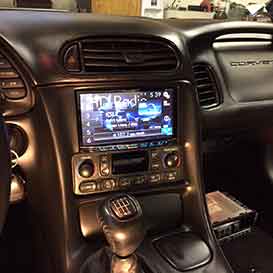 Not only do we make sure the install looks good from the outside, we will also fabricate a mounting bracket for your radio so it can be removed and replaced as many times as needed, just like an OEM radio. We can also relocate radios and hide radios, using motorized panels. Basically, if you can dream it up, we can build it.