Bug Deflector/Hood shield
Manufactured from durable acrylic that is scratch and UV resistant.
Aerodynamic low profile styling available in a tinted finish.
Comes with everything you need for easy installation.
Sleek original equipment manufacture look.
Personalized to fit your vehicle.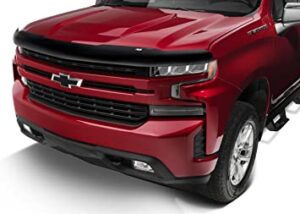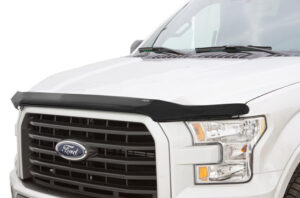 Hood Aeroskin & Aeroskin LED LightShield
Low or High profile to fit your personal needs.
Personalized to fit your vehicle for ultimate hood protection.
Available in different finishes – Chrome, Matte, or color match.
Lighted shield connects to parking lights for smooth integration.