About Xclusive Autosound
---
Mission Statement
At Xclusive Auto Sound & Security, our mission is centered around our customers. We are committed to providing the highest quality products and services at a budget that fits our customers' needs. Our team is made up of skilled installation technicians who have in-depth knowledge of the latest car audio, window tinting, car and truck accessories, and security equipment on the market. Unlike traditional salesmen,  our team is focused on providing you with the best solutions for your needs, not just what is profitable for the store. We treat each customer as if they were family, ensuring that you receive the highest level of attention to detail and workmanship. We are proud to offer the best value in the Midwest and believe that you will not find a better store anywhere in the United States.  That is our mission statement to you.
---
About the Owner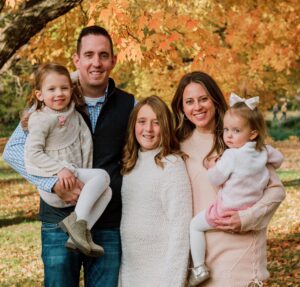 Joseph Oetjen has been in the professional car audio industry for 26 years and installing for all 26 years.  Co-owned his first store at age 17 and opened Xclusive Autosound & Security when he was 20.  Holds a Bachelors of Science in Electrical Engineering from Southern Illinois University Edwardsville.  Known as a innovator and 12 volt expert through out his field and has been making the impossible possible for over 26 years.  He excels in all aspects of reverse engineering, product design, troubleshooting, noise isolation, custom fabrication, electrical component design,  radio repair, and upholstery .  Is known as a perfectionist and most precise installer in the Midwest.
---
Why Choose Xclusive Autosound?
Here at Xclusive Autosound our industry leading car experts and our determination to provide you the highest quality service available, makes us the only place to go in the St. Louis area. We strive not only to exceed your expectations but to make every new customer a lifetime long customer and friend. In the last 20 years in business we have achieved excellence in just about every area of automobile customization and we are the best at what we do in the St. Louis area. Our expert team of personnel comprises of everything from over qualified technicians to window treatment experts to Electrical Engineers. Our technicians hold themselves accountable to provide you the highest quality install and attention to detail possible.
When shopping with us you can have complete piece of mind that you are buying quality. We do all the research for you so you don't have to. We stand behind everything we sell. We strive to give you the greatest complete value possible. You will not leave our facility and feel like you could of gotten better deal anywhere else. And the best part you won't have to come see us again until you want something else done since it will have been done right the first time. That is unless you want to just stop in and say "Hi." As we like building friendships with our clients.
We don't just understand how to read wiring diagrams and hook wire "A" to wire "B" and cross our fingers and hope everything works. We understand every aspect of what is actually going on, how to test wires, and how to troubleshoot problems that may arise and our Electrical Engineer will design a custom solution to fix the problem at hand. There is no one in the Midwest that has our combined skill set. What ever you want we can make it happen for you.
Our prime motive has always been customer satisfaction. Our services and expertise are strictly directed to make you feel great about enjoying your whole automobile experience. Our services do not end once you leave our store, but they are with you every time you look at, open the door, or drive your vehicle. Why not get it done right the first time. Come to the Experts, Xclusive Autosound & Security in Belleville, IL, 16 miles east of downtown Saint Louis, MO just south of Fairview Heights, IL.
---
Greater St. Louis, MO & Southern Illinois Service Area
Our car audio/electronics and window tinting shop is located in Belleville, IL, close to where Swansea, Fairview Heights and Shiloh intersect, with O'Fallon and Collinsville just a short drive away. We service the entire St. Louis Metro East area along with most of Southern Illinois, and due to our solid reputation for superior installs many of our clients drive across the river from St. Louis, Missouri.